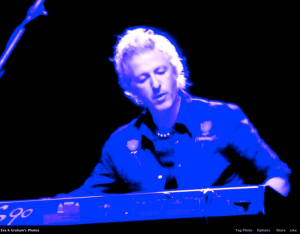 Pianist Joey Lunsford resides in Brooklyn NY, and when he's not busy with Bruce In The USA, he is very active in the NY music scene as a performer and educator. He is on the teaching staff at the Brooklyn Conservatory of Music, as well maintaining several private students. Joey appears on the newly released CD from saxophonist Danny Walsh, "Entering In", which also features the legendary jazz drummer Lenny White (Miles Davis, Herbie Hancock, etc.), check it out at http://www.cdbaby.com/cd/dannywalsh.
Joey is also the keyboardist for "America's Got Talent" winner and Epic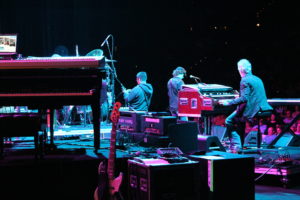 recording artist Michael Grimm, with whom he toured last summer as the opening act on the Stevie Nicks USA tour.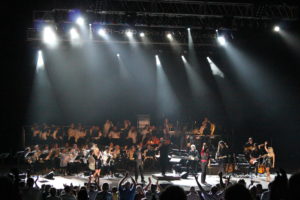 Joey also works with another project, "The Music of Queen Rock and Symphonic Spectacular", a London-based touring company that pits a rock band and rock singers with symphony orchestra support, appearing with the Colorado Philharmonic Orchestra, Rochester Symphony, and many others.
Since 2006, Joey has played both the Piano position and Organ/Key position with Bruce In The USA. Joey's great musical talent and solid piano playing is the foundation of the Bruce In The USA show.
When Joey is not on the road with Bruce In the USA he teaches piano lessons in Brooklyn, NY. If you would like to take piano lessons with Joey Lunsford, contact him at his website http://jlpianolessonsbrooklyn.com.