We (Bruce In The USA) get asked all the time, "Do you guys have any merchandise for sale?" The truth is, we just never felt that comfortable with the whole idea of merchandising Bruce In The USA for a number of reasons.
So instead, we have linked to the Official Bruce Springsteen Online Store so you can easily buy all your favorite Bruce memorabilia and we can help promote the artist who wrote all this great music we get to perform.. It's a win-win.
For your browsing convenience, we have categorized the merch into four pages for now. If at any time you want to go directly to the Official Bruce Springsteen Store, you can click on any of the "BUY" buttons and you will be redirected to the Official Store without any obligation to buy anything.
Hope you enjoy it. Thanks, Bruce In The USA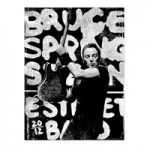 Bruce Springsteen Lithograph Prints and Posters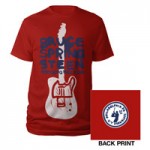 Bruce Springsteen Shirts and T-Shirts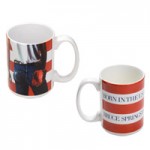 Bruce Springsteen – Calendars-Programs-mugs-glassware