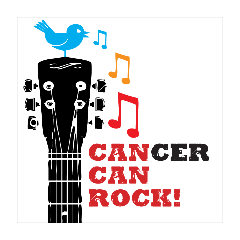 On Saturday September 14th, not only will Bruce In The USA be playing the State Theatre in Falls Church, VA, we will also be collecting donations for the charity, Cancer Can Rock.
Cancer Can Rock was created to give gifted musicians diagnosed with terminal cancer an opportunity to share their genius with the world through recorded medium.
Cancer Can Rock is based in Northern Virginia and is a Non Profit organization. Our full time staff is comprised of 2 individuals; Jim Ebert, Multi-Platinum Record Producer, formerly a staff producer at a Major label and himself a cancer survivor and Bruce Parker, currently working for PriceWaterhouse Coopers in their National Security Practice and is an MBA from Syracuse University.
We will be collecting donations at the front of the theatre as well as passing a donation bucket several times during the show.
For more information about Cancer Can Rock and how you can help, visit the website and spread the word at http://cancercanrock.org